Increase Fulfilled Appointments and Reduce BDC Costs.
Stay engaged with your customers via phone, email, and text with our lead nurturing solution.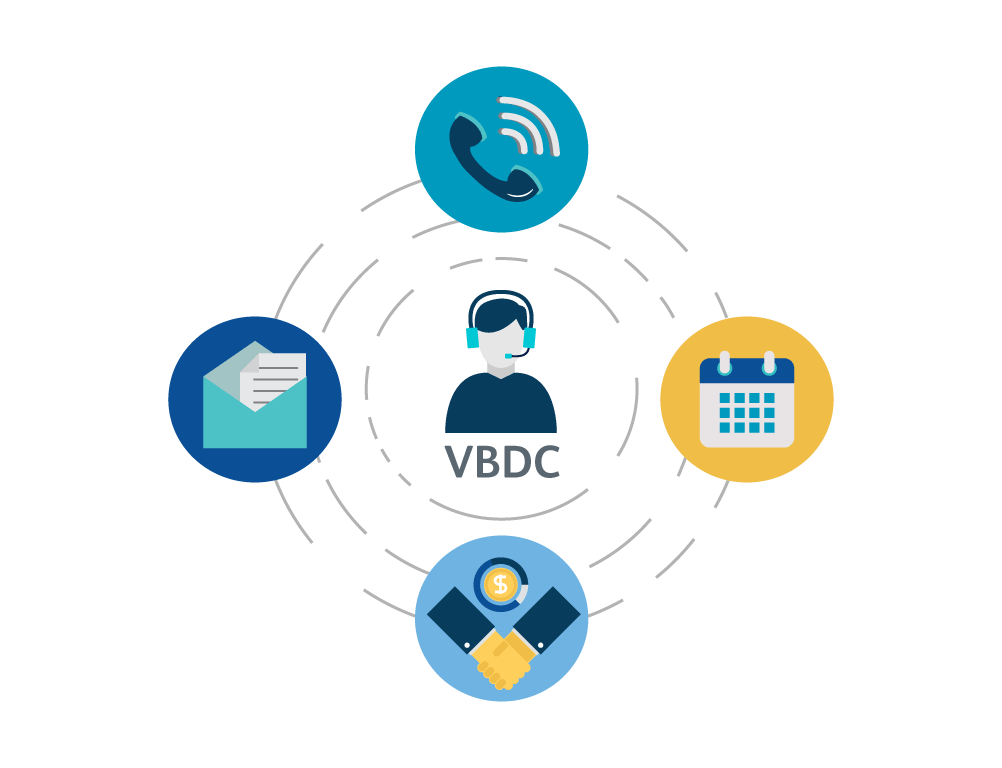 VBDC - Virtual Business Development Center
We understand resources to manage, respond to and capitalize on leads can at times be limited, resulting in missed opportunities. By shortening lead response times, and accelerating communication frequencies, our VBDC's professional follow-ups lead to higher number of conversion to appointments and reducing the cost of sale.
Virtual BDC is a co-op eligible, turn-key solution for managing leads on behalf of your dealership. Experienced agents use industry leading practices and personalized processes to develop leads, improving response rates/times and overall conversion. VBDC is the most comprehensive market solution to develop inbound leads from multiple sources including: web forms, emails and calls.